Seeds of Justice
Million Belay, Director, MELCA Ethiopia
"Dr Melaku's work and example has contributed hugely to the conservation of Ethiopia's agricultural biodiversity for the better and inspired us all. In harmoniously bringing together the lessons and methods of traditional farming with modern genetics, he has done much for plant genetic resources, the people of Ethiopia and of the world. He has also supported the Ethiopian civil society in their work with farmers and on seeds. This film strongly shows how important and powerful his work is and calls on us all to support and carry it on. As many people as possible need to watch it and be inspired!"
Seeds of Sovereignty
Dr Fassil Gebeyehu, African Biodiversity Network
"Across Africa, communities had crop diversity which was resilient under the ever changing environment but their adaptation capacity has been increasingly eroded and replaced by monoculture crops and hybrid seeds. There is a growing movement and understanding that we can revive community/farmers' seeds and associated traditional knowledge which are often hidden away or almost forgotten. It is important to acknowledge this knowledge, of seeds and seasons - of ecology - is both practical and profound.
Seeds of Sovereignty shows the powerful stories of communities reviving this knowledge, restoring diversity to the field, the genebank and their tables. It shows also how this diversity benefits the individual, the community and the environment. We can all be inspired by these stories and work to make them stories of success in many more communities - in Africa and across the world."
Seeds of Freedom
See what people are saying about the films. Dame Vivienne Westwood, Patrick Holden, Sir Julian Rose and many more comment on why the Seeds of Freedom trilogy is so important.
Dr Hans R Herren, President Biovision Foundation and Millennium Institute
"Yet another important piece of the puzzle that we needed to get the full picture of what a sustainable agriculture, food and nutrition security reality looks like. It is time for our decision makers to protect the branch we are sitting on, them included, and so they need to return the rights to the seeds to their legal owners, the farmers"
Vandana Shiva, Founding Director, Navdanya, India
"Seeds of Freedom is a powerful film with an important message. There is a new wave of cultural imperialism taking place right now in the field of biodiversity and seed. We are losing our critical seed diversity to just a handful of corporations in the western world. The genetic erosion taking place here is tantamount to ecocide. The rate of farmer suicides because of crop failure and debt is nothing short of genocide. We must decentralise our food system."
Henk Hobbelink, Co-ordinator, GRAIN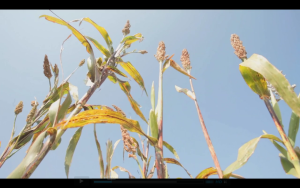 "It is time for people to realise that diversity means survival. Diversity is what gives us resilience, and resilience is exactly what we are going to need as the climate changes alongside social, political and economic landscapes. It's very important for people to realise that we simply won't be able to produce the food that we need if we allow our natural biodiversity to be further eroded. Watch Seeds of Freedom and then do something about it. It's time for us all to stop partaking in this aggressive food system and to demand something different."
Kumi Naidoo
"There's a popular myth that Africa needs and wants GM, which needs to be dispelled. Quite categorically, they don't – farmers from the continent have been successfully saving and selecting seeds for thousands of years. Films like Seeds of Freedom are vital in highlighting the voices of these people, a people who recognise the importance of maintaining seed ownership and diversity for reasons of culture, climate resilience and food sovereignty."